Technology revolutionizes a lot, and when it changes entire society gets affected. It is hard to predict the complete transformation that manufacturing process has experienced over the past few years because of technological innovation.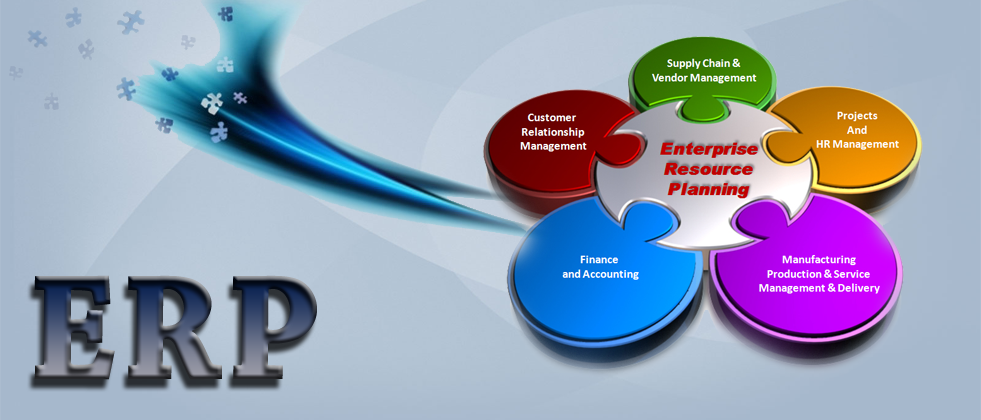 Technology evolves mainly to increase the productivity, convenience, and efficiency of machines, equipment, as well as computer-controlled processes.
Thanks to this change, employees are required to keep up with the greatest levels of agility and flexibility. Organizations that accept change usually find employees, who are eager to learn, adapt and most importantly, thrive, as they work on new and different functions for technology investments.
Big data, 3D printing, cloud deployments, and real-time collaboration are only some of the ways forward-thinking manufacturers are embracing to get a higher leap in the game. Although, this new epoch of manufacturing also comes with added complexity.
Luckily, the next generation ERP solutions are intended to capitalize on these cutting-edge technologies with industry-specific technical competencies and are turning out to be useful in churning the complexities into a simplified form.
To get the best out of these new strategies, such as collaboration via social media, business intelligence as well as deep analytics, manufacturers now require an entirely new level of agility and flexibility that long-standing, outdated ERP solutions cannot ensure. Previous-generation ERP systems were colossal in nature and were not flexible to the change.
If a system wasn't customized for a particular industry, it underwent substantial modification to abide by the specific customer requirements — making it difficult to upgrade. Thence, searching for an advanced solution is essential to the strength of an organization, and choosing the one that can stay in line with future market modifications out of the box will provide a greater ROI.
Here are ten essential tips to make sure your company gets an efficient ERP implementation:
Number 1: Defining the scope.
Start with judiciously determining the project scope. Concentrate on your business processes and system demands in particular. The more specific you are about the scope, the more elaborated your vendors can be while submitting the proposals.
Number 2: Set teams beforehand.
At the outset of the project, you need to document a clear and brief charter, which should be supported by a complete in-house team, including C-level officers. Comply with corporate decision-makers at the very start and add a cross-section of professionals in the assessment committee.
Number 3: Get focused treatment.
Choose an ERP solution that abides with the unique demands of your vertical industry. Picking up a solution—that already includes functionality to cover industry-specific procedures, terms as well as regulation compliance—removes the need for high-priced alterations.
Number 4: Be divergent.
Do not be overly customized when it comes to ERP. They cause your system to be hard to upgrade, causing consistent need to update those alterations.
Number 5: Plan for long-term.
Select a flexible ERP solution while considering your unexpected future demands and dynamic business requirements.
Number 6: Stay efficient.
Use the best processes and workflows of your ERP, instead of changing the ERP to facilitate your organization's existing workflows. Your organization will drive maximum efficiency by embracing the ERP's integral strategy for the operational flow. If you forge a new ERP to your long-standing processes, you will lack the efficiencies inbuilt to the system.
Number 7: Emphasis on user experience.
When selecting an ERP, make it certain to check the user-friendliness and the complete user experience. A solution that's extremely intuitive accelerates the implementation process, decreasing the amount of training involved.
Number 8: Training is important.
As you pick your ERP solution and devise the execution phase, consider the adequate training of your staff. Make sure users are raised to handle the new functionality and the advantages to them. This inspires them to be completely engaged in the transition, accepting instead of repelling change.
Number 9: Adjust realistic expectations.
Do not rush through or cut necessary measures of a phased implementation to hasten outcomes.
Number 10: Interact, Team up and document.
Remember to keep an eye on decisions about your project's scope, expectations, and final deliverables. Connect with your ERP or hired software Development Company and work together on effective implementation strategies, leveraging lessons learned from past successful implementations. However, the ERP projects are quite different, you can often make the best use of the maneuvers that have been confirmed to work.
Extremely flexible ERP systems allow businesses to be proactive instead of being reactive to customer needs and market changes. These systems can develop and organize strategic actions, defeating competitors to opportunities, avoiding issues from increasing and communicating far more quickly.
Whether it's creating a product for an extremely-demanding market, introducing high-value services, or focusing on custom-built quality products, having a flexible, well-developed ERP solution let a company concentrate on the specifications that counts. As you look for new revenue sources and methods to attain new customers, you will value the ability to revolve around essential competitive advantages, including speed, quality, novelty, and productivity.